There are different web form builders available on the internet for wordpress websites and some of them are very popular and some are very less used due to less features and low quality. The mostly used web form builders includes Contact form 7, formstack, wufoo forms, gravity forms, jotform, typeforms etc. In this blog you'll get to know about the wordpress form builder named FORMIDBALE, its features, addons, pros and cons and how to and where to use them.
Introduction:
Formidable is a professional-level form creation tool with variety of and plans to choose from according to the need. In formidable you can create and manage forms, add conditions, create multiple styles and select them, create multiple layouts within a form, perform calculations, and much more. There are various addons also available in the formidable that can be used for various purposes.

Where to find:
For installation you have to have a wordpress website and its login credentials. Going into the plugins and pressing add new there and search for Formidable the plugin will show up you can select the plan and install it. You can also download it from the repository and upload it via FTP. And here you go, you have now the formidable form builder installed in your wordpress website now.

Features:
Drag and drop interface:
As many form builders come up with a drag and drop interface, same is the case for formidable. There is an intuitive drag and drop interface in this builder. So there's no need for coding to make a form you just have to drag the field you want in the form from the side bar and drop it in the place where you want it in the form.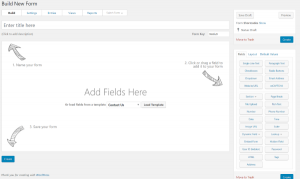 Visualization of data:
In formidable you can format, filter and display the data you sent through the forms and also the data you received in form of submissions in the wordpress site. You can also create detailed dynamic views with several filters per user in the data or assign an ID for different users.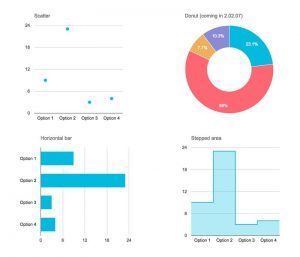 Adding posts and pages
Formidable also allows the users to directly add articles and pages in your website by using the forms you created using formidable. Also, it allows the configuration of meta tags, titles personalization, image addition. Once the user submits the data a draft of that page or post is created in the wordpress that owner can approve and publish.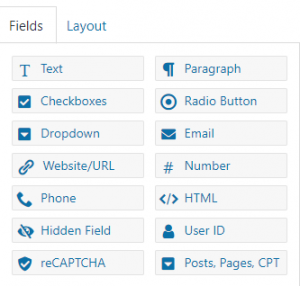 Addition of Dynamic fields
In formidable you can add additional fields to your users to add additional info if necessary.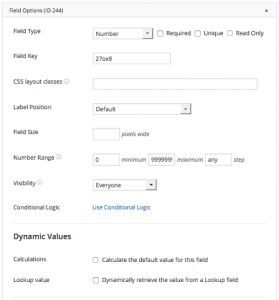 Calculations and budgets
In formidable you can add calculations and budgets to show to the visitors or users. As well as calculate the advanced options for your products or interest calculations or refunds. This feature can be used in ecommerce site or the site which sells something.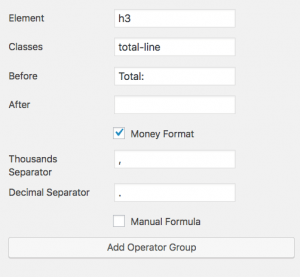 Recovering incomplete forms
Formidable allows the users to save the drafts of the forms they are filling and can continue later on. So, if there is a complex or lengthy forms that user needs to be filled, this option can save their time and you can setup a reminder to fill the forms as they find some time.

Multi page forms with progress bar
You can add as many pages as you want in the form using multi page form feature in formidable. Also, the form shows a progress bar as the user completes the forms in the form of percentage or number of fields filled.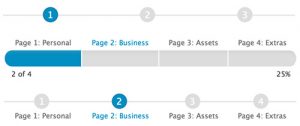 Mobile friendly
Formidable forms are device friendly that you can use it in any device either it is mobile device or a tablet device. In short the formidable forms have 100% responsive design.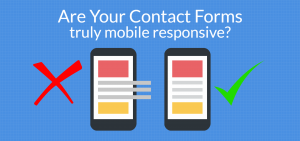 Fill out forms automatically
In formidable you can add fill out forms automatically thus, saving the time of the users and increasing the conversions.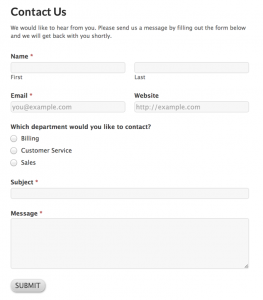 Logical conditioning
In formidable you can show different options based on the options the users have selected in the previous fields or the previous pages of the form.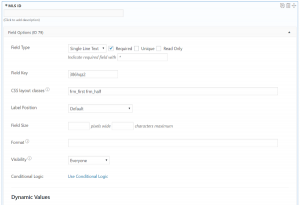 Upload multiple files
In formidable you can add a file option field where users can upload multiple files and attach them to their messages.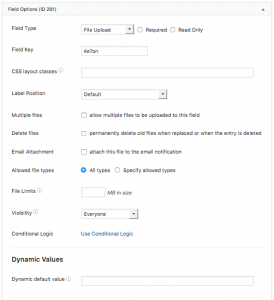 Email confirmation and password
In formidable you can add the email confirmation and can double check the email addresses or passwords sent are free of any typographical errors using confirmation fields that will then are compared with each other and the email is sent only when they match.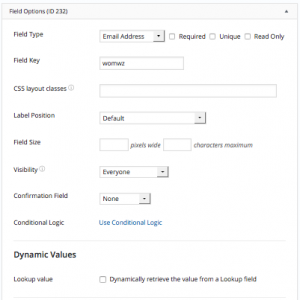 Auto-replies and notifications
In formidable you can add personalized email notifications for practically unlimited leads and recipients. Also, you can add conditional logic that sends emails according to the department or services page.

Customizable CSS Design
In formidable there is built in CSS classes that allows the users to modify and customize the styling that perfectly fits according to the website design. Also, there is an extension to make it compatible with Bootstrap.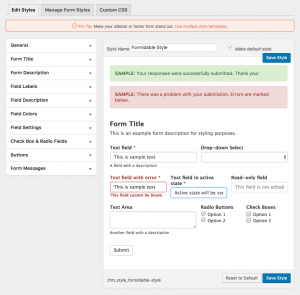 Creation of visual graphics with the data collected
The statistical data of the leads can be made in visual graphics that are updated automatically. And this is the most interesting and useful feature of the formidable.
Add-ons
In formidable there are 20+ add-ons available that mostly include email, registrations, payment gateways, bootstrap, language, captchas, tracking, automation and so on. They are paid and you can buy them individually and their price varies on the behalf of the number of websites in which you want to use them.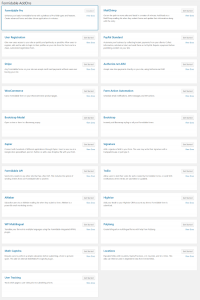 other features and Premium extensions
Pre-designed templates for immediate implementation
Visual editor 100% customizable (Modify colors, borders, fills …)
Import and export of php forms
Build contact forms without any watermark (not even in the free version)
Invisible Protection against Spam (Honeypot, reCAPTCHA, Akismet …)
Extensions such as Paypal, Woocommerce, Mailchimp, Aweber, Zapier, HighRise, Bootstrap, WP Multilungual, Stripe and many other services.
How to create a contact form with Formidable Forms Builder
Once downloaded, installed and activated, we go to the icon "Forms" that we will see in the side panel of our admin dashboard in WordPress. To create a new form, we click on "Add new" and we put a name that will help us identify it in the future, for example: Contact, budget or the name of a special page. We go down a little and on the right side we have the different options. There are two versions of this freemium Plugin. One version is free and another part, with extra additions that we will see later in the premium version is paid.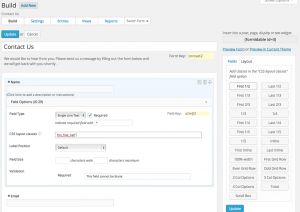 How to configure Formidable Forms Builder
There are three options within the Formidable Form Builder plugin configuration settings. On the left, we will select the alternative so that when the person sends us the message, the visitor will see a specific text that we want to show him, alternative to the one that comes by default. In "Forms Actions" we will have by default this option called "Email Notification". The most important thing is that where it says "To", we add our email or rather the one of the person we want to receive the emails that are sent through the contact form created with Formidable Forms Builder. Where it says "Message" we can delete it so that only the information that the visitor gives us will reach us. In "Subject" you can put what you think is best. To me, I like to put the name of the web from which I receive that mail to have it always clear. If for some reason after creating the form you need to add more fields, you can always go back to the "Build" tab and modify the settings you consider. Once configured, we return to "Forms (Lite)" where we will appear all the contact forms created and ready to add them to our website through their respective shortcode.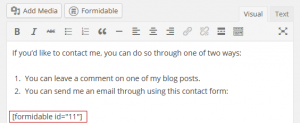 How to add or insert a form in WordPress with Formidable Forms Builder
Once we use Formidable Forms Builder to create our forms, add them in a matter of simply copying the corresponding code or shortcode in the place where we want to add it. It does not matter if it's on a page, a post, category etc. We will simply add the code that appears in brackets and our contact form will be displayed ready to be used.
Formidable Forms PRO: Prices and Support
As we have just seen, Formidable Forms has a free version that you can download directly from the official repository on WordPress.org or install directly from the administration panel of your website. With the free version, you can create basic forms that cover your main needs when clients contact you through your page or blog. However, if you're looking to create something more complete, you may need to buy the premium version, called Formidable Forms PRO, which has 4 different pricing plans.
Personal:($ 49) Premium license and standard support for one year
Creator:($ 99) Allows you to use the plugin on up to 3 different websites. Includes extensions (addons) such as Mailchimp, MailPoet, Bootstrap and others to track users and their location.
Business:($ 199) This price level includes priority support and featured addons such as PayPal, Zapier, user registration, Aweber and others
Enterprise:($ 399) This plan includes premium license for unlimited sites, elite support and advanced addons such as Stripe, Woocommerce and more