Today many hosting service providers are present and the internet is flooded by tremendous number of web host providers. If a person wants to run a blogging site and is a beginner, he/she might get confused in selecting the right web hosting provider. And it makes it difficult to choose the right one and the best one.
When we talk about the best hosting providers a few names come in mind and top of that rules the Bluehost service provider. Why? We will talk about the top features that it provides to the users which makes him out of the list.
Features
INTERFACE
As a beginner the bluehost interface is very easy to understand and use. Management of the backend as well as the front end of the blogging sites for a beginner makes it difficult for them but Bluehost provides a beginner friendly easy to learn and use interface.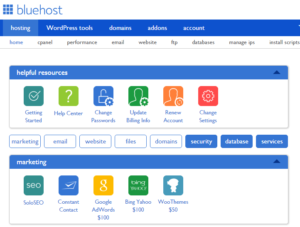 You can manage and access all the blogs and the data in one place which are categorized by different icons that are easy to locate and identify.
Moreover, the cpanel in bluehost is also customizeable. So that you can have the tools and features that you want to use on the top and remove those that are not needed.
Affordable
For beginners the bluhost web hosting is affordable and the user can select from different packages according to the usage of sites. It also provides 3 types of hosting that includes shared, VPS and Dedicated.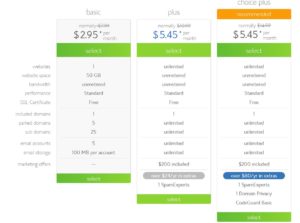 So if you are using a starter package and want to upgrade with spending too much amount then you can do it by spending a just little amount of money or can use the coupons to get more discounts on the package.
Speed and Up-time
A good web host is that which has the ability to load your website faster and have strong uptimes. Bluehost provides both the features for you.
User can experience a change in speed and website loading time as he/she switches to bluehost. The average loading speed that bluehost provides is about 522 milli seconds, which is obviously far better than other hosting providers in the market.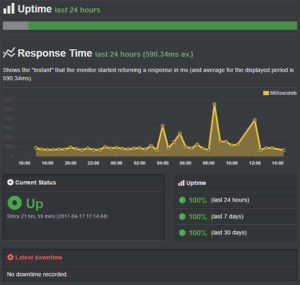 The uptime provided by bluehost is also very strong and impressive. It provides 99.98% uptime rate that means your website will be available all the time without any downtime.
Security Suit
When it comes to the safety and security of your site and data, bluehost offers some of the best security features and tools for your
website.
A starter can enable 2 factor authentication for the account, use the SpamAssasin tool, Spam Hammer or Spam Experts tools to prevent spams. Bluehost also provides high level security by encrypting the data of your website which is very beneficial for the eCommerce sites/users.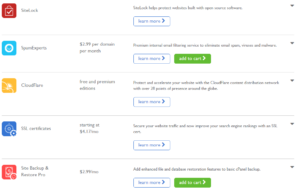 Also, they provide daily backup service that backups the data and website to the server on daily basis in case of accidental loss.
Official WordPress Integration
Bluehost is an official web hosting partner for wordpress from 2005. If you want a wordpress website they will offer special
servers that are optimized only for wordpress sites. Only 3 hosting service providers are recognized as official hosting partners of wordpress and bluehost is one of them.
A highly optimized and high capacity servers are dedicated for wordpress that will be taking care of your wordpress sites.
Pricing and plans
Basic Plan for $2.95/mo
Plus Plan for $5.45/mo
Choice Plus plan for $5.45/mo
Go Pro plan for $13.95/mo